Posted on September 10, 2010
Filed Under Uncategorized | Comments Off on Fruit Leather
Have you ever tried making fruit leather? It is really easy to do – and very yummy! It is a great way of preserving fruit – and of course makes a wonderful edible craft for kids. You can use almost any fruit – or even pumpkin!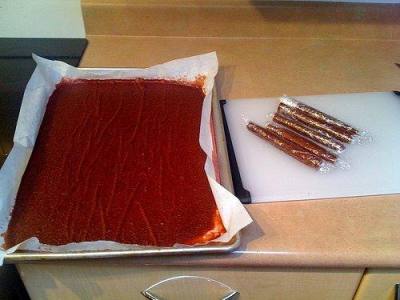 Try this
fruit leather recipe
to get you started.  
(from my September
homeschool newsletter
).
Comments